Legal Advice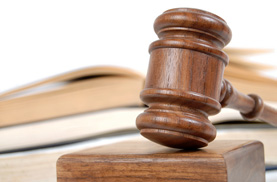 Free legal advice is available from many organisations, but for specific business legal advice it is advised to use a solicitor well versed in business law. Also known as commercial law, business law, which covers corporate law governs business and commercial transactions.
As a business there are various laws and regulations you must comply with - and these vary from country to country. There may be specific regulations that apply to your particular industry. There are also privacy laws such as the Data Protection Act. There may be various safety laws or regulations, such as Health and Safety guidelines.
You can get legal advice for your business from most solicitors firms or lawyers. You might find it useful to take professional legal advice in areas such as: company structure, business premises, dealing with regulations, contract terms and service levels, protecting your business ideas, protecting your intellectual propert, trademarks, finance and debt control, and of course emplyment law.
Other Business Resources